new
AuraDB Professional
AuraDS Self-Start
As part of our drive towards creating enhanced observability for our Aura service, we have introduced the ability for our users to request Query Logs from the details page of their paid AuraDB Professional and AuraDS instances!
Users can request logs in the following time ranges:
Last 15 mins
Last hour
Custom range / calendar picker - any period of up to 1 hour, from within the last 30 days
Logs will be available in json format, as a downloadable zip file.
Click on the Instance pane to get to your settings :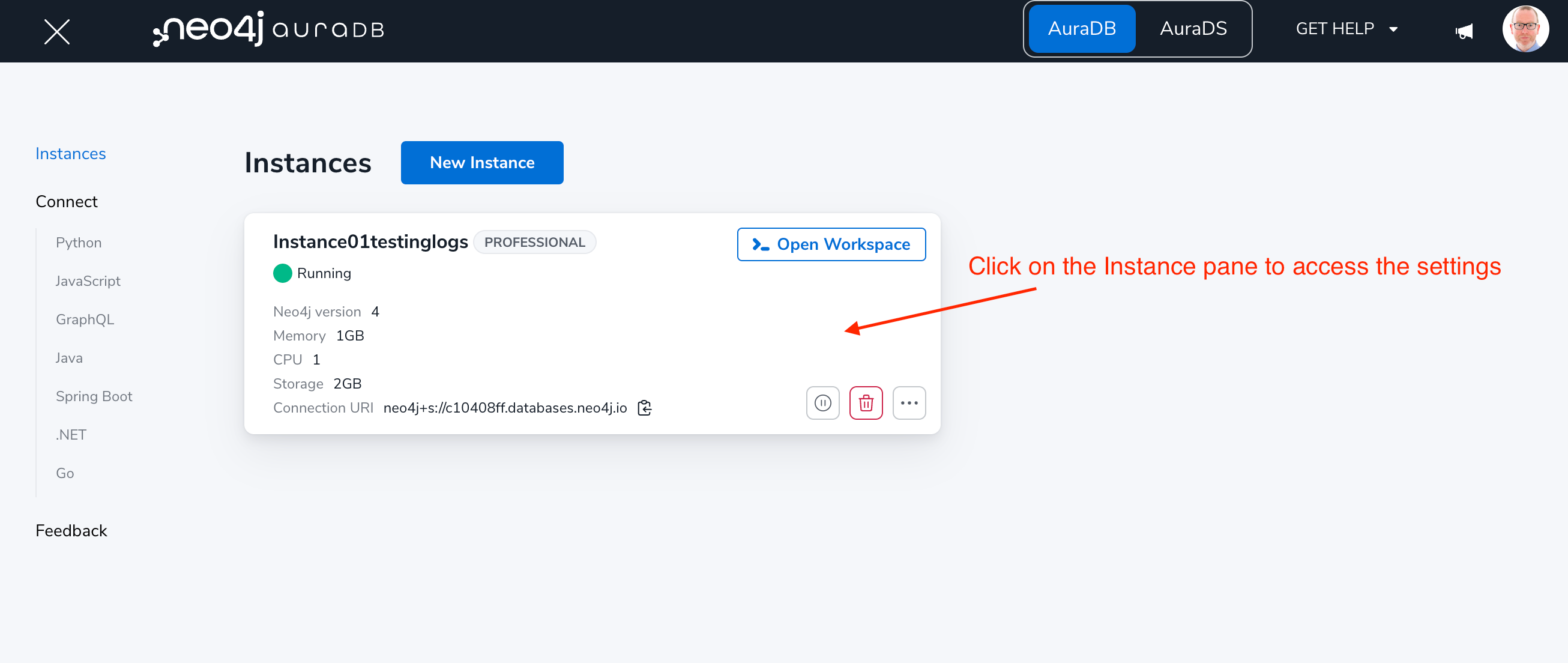 Click on the "Logs" tab within your instance settings to request logs for download :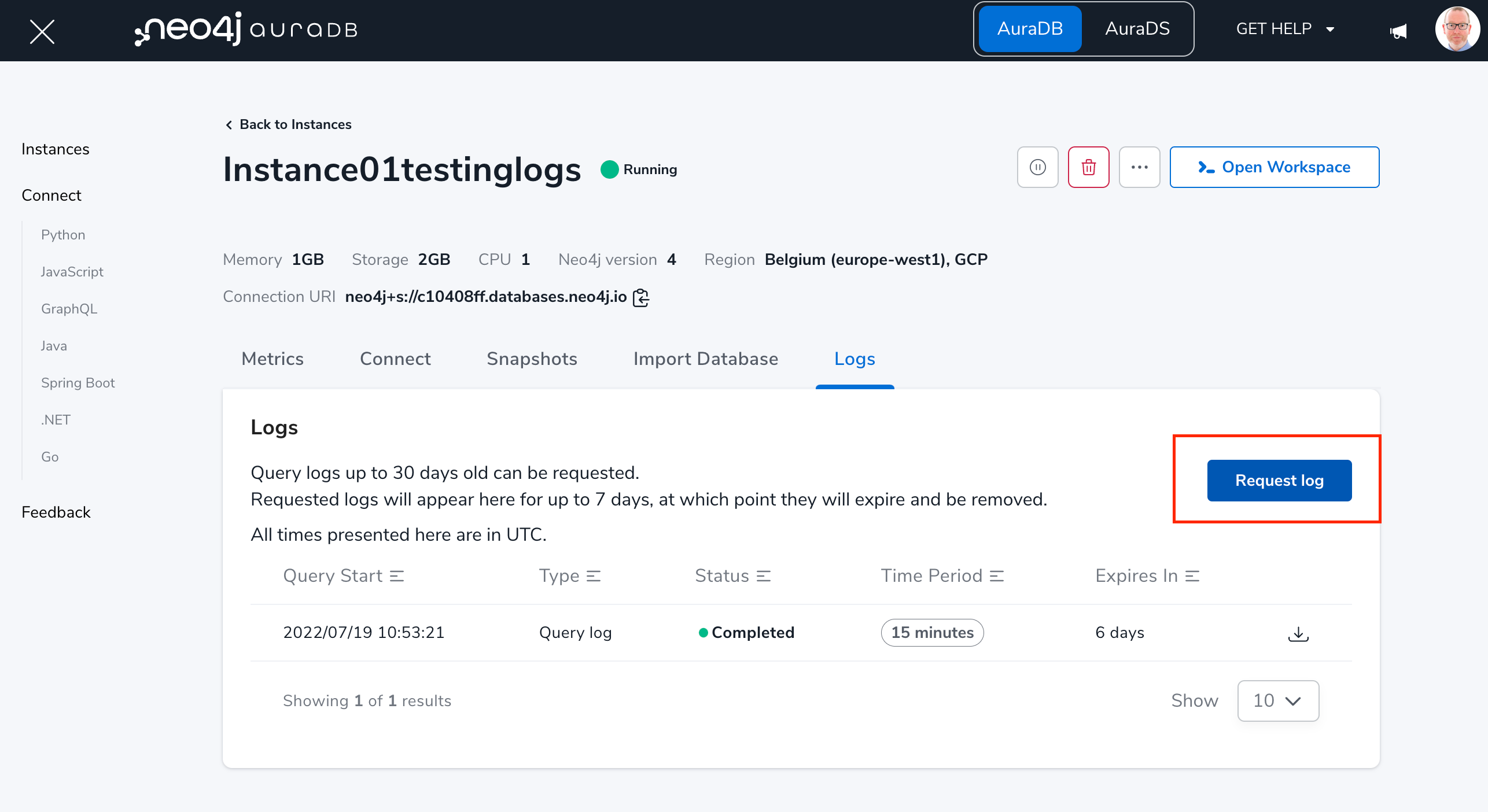 Select the appropriate time range, and wait for logs to appear for download :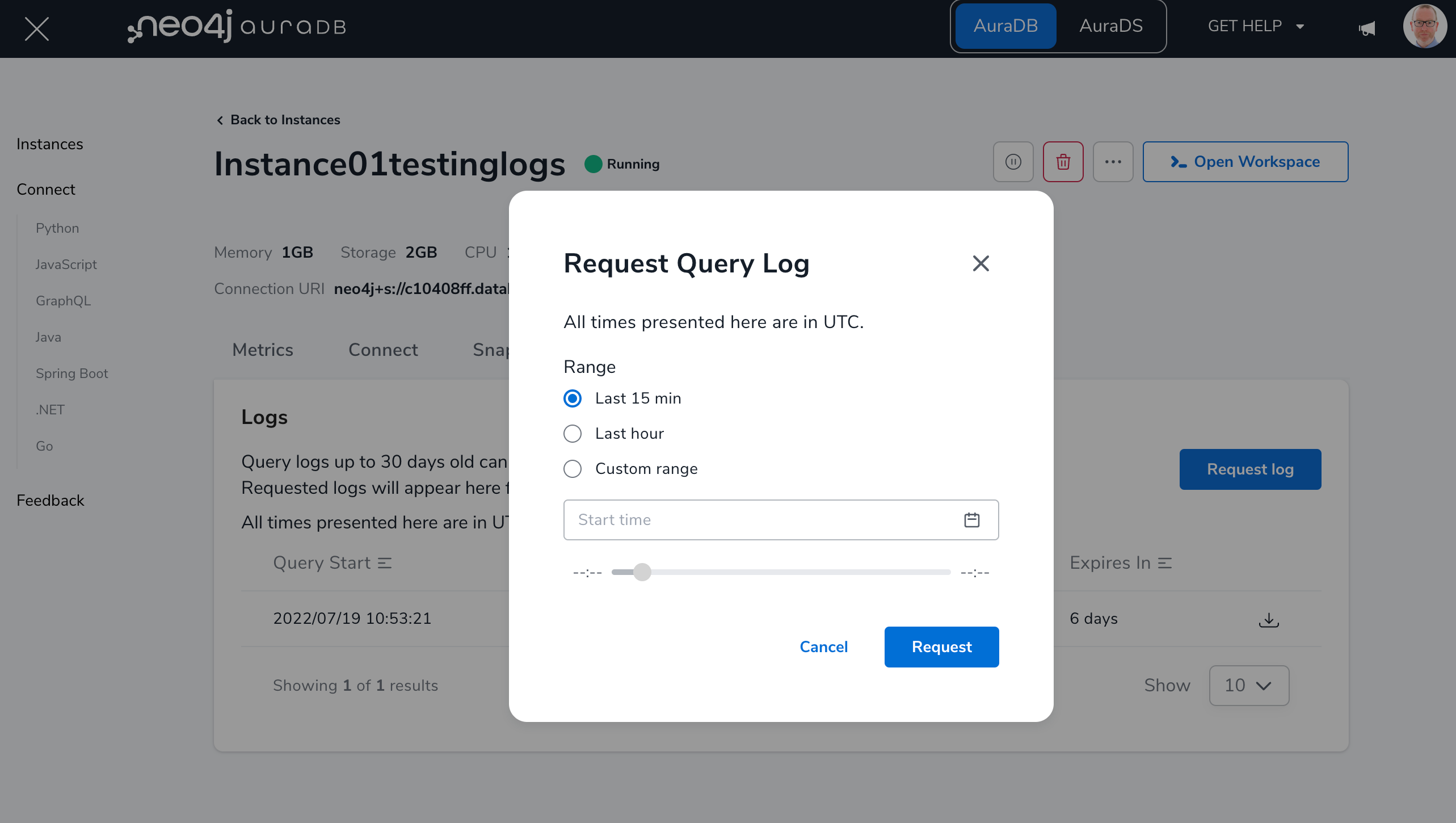 As always, we'd love to hear your feedback on the feature.
Thanks
Aura Product Team