Hello folks,
We just wanted to drop you a quick note to let you know about the link to the GraphAcademy, where you can get access to free self paced learning.
You'll find them within the Reference section of the Connect pages for each programming language.
Here's an image highlighting the links in the Python Connect page.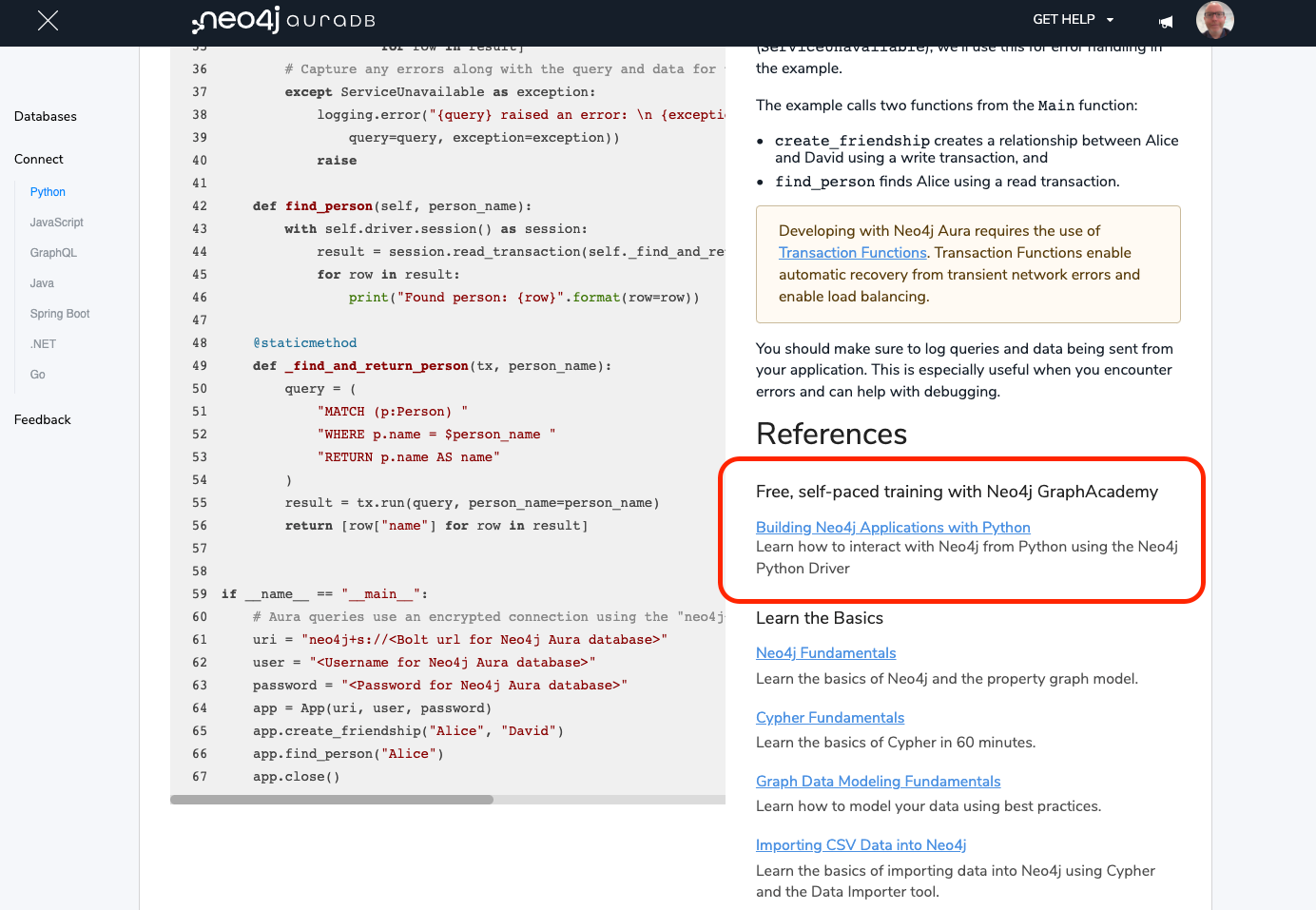 Happy learning!!
Aura Team