Hello there,
As your AuraDB Free graph grows, you may find yourself needing more nodes and relationships.
Getting your graph from an AuraDB Free database and into a new AuraDB Professional paid database where there are no limits on the number of nodes and relationships, can be achieved in the following way.
First go to the "SNAPSHOTS" tab for your AuraDB Free database, and take an on-demand snapshot.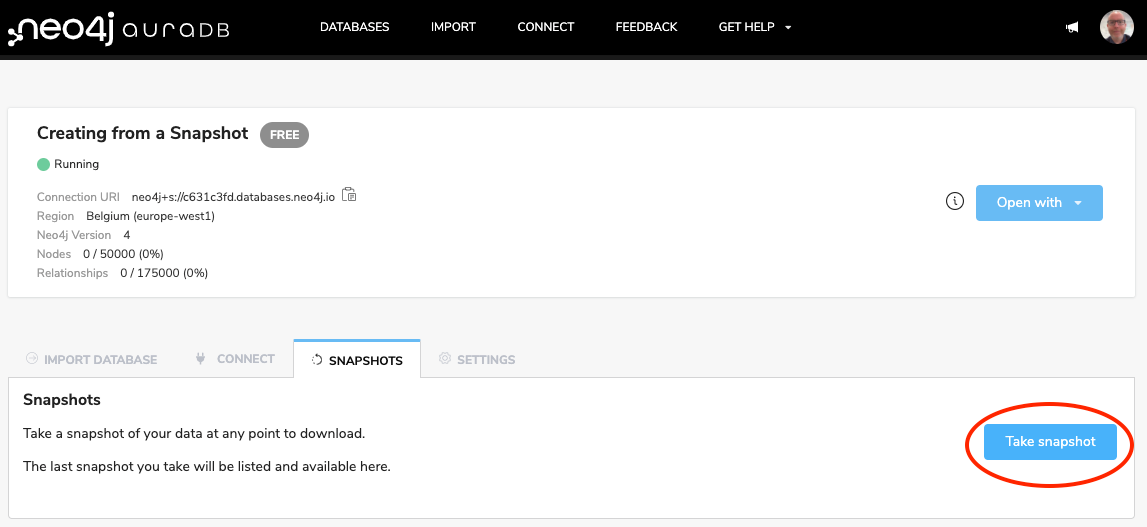 Once the snapshot is available, within the options for that snapshot select "+ Create database from snapshot".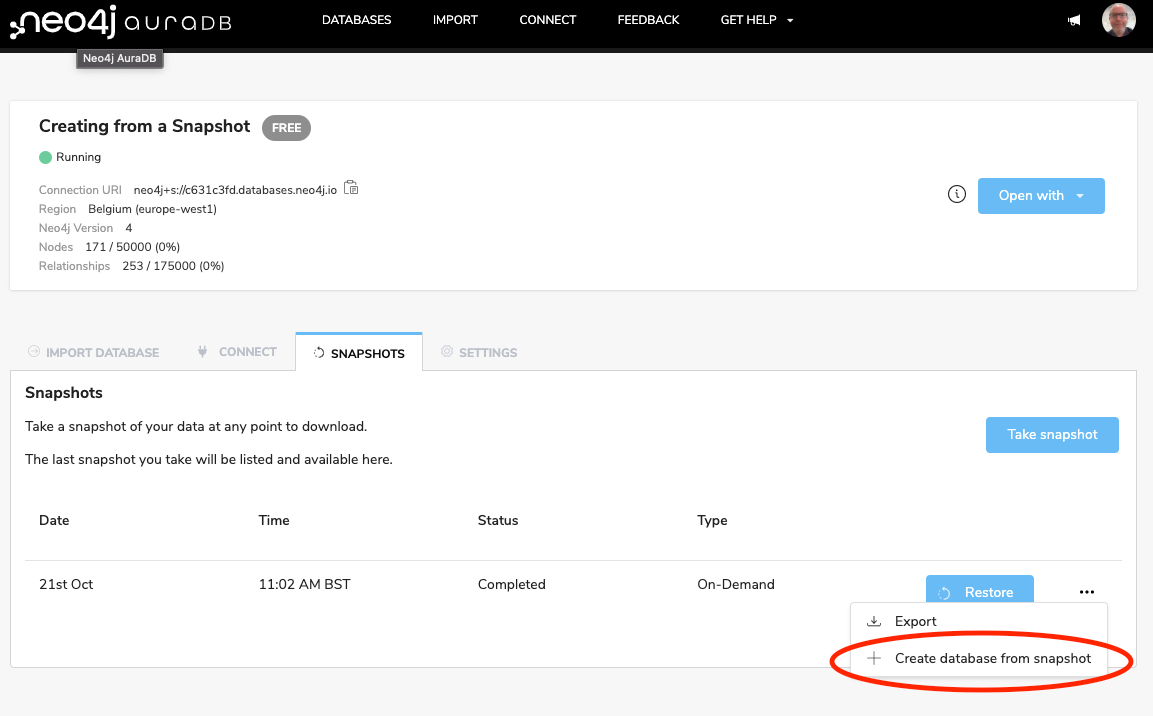 This will take you through a flow to create a new paid AuraDB Professional database, populated with the graph from your AuraDB Free database Snapshot, asking for payment details should you not already have entered them.
AuraDB Professional databases are charged to the payment details you provide for every hour they are up and running in a month, in arrears, on the first day of every month.
Note "Take Snapshot" is also the way you can get your data out of an AuraDB Free database, by selecting the "Export" option for your Snapshot.